Orthodontics In Gainesville: Invisalign
"After meeting with Dr. Dixon and his staff, I had some very extensive work done and as promised there was no pain and the healing took just days instead of the normal weeks. There was never any lectures about what I should have done but was treated with respect, kindness and a caring not normally found in most dentist. Dr. Dixon and his staff are individuals of the highest quality and I would recommend them to anyone."

John Duba
Dr. Brad Dixon is a local orthodontist in Gainesville, Georgia that provides orthodontics for adults and children alike. We understand that your smile can be a tremendous asset. It helps others see you as a warm, trustworthy person in social and business situations. But what impression does your smile make when your teeth are crooked?
In our culture, symmetry is visually attractive. However, nature doesn't give everyone a straight, perfect smile. Adults sometimes end up with misaligned teeth due to heredity, thumb-sucking as a child, trauma, or gum disease. Usually, the bite is not affected significantly, and their primary source of concern is appearance. Are you one of those adults who want to have a more appealing smile without spending several years managing a mouthful of metal braces?
Well, you have come to the right place. Dr. Dixon offers two terrific options to help create a smile that is eye-catching for all of the right reasons. These options include Invisalign and Six Month Smiles.
How Does The Orthodontic Process Start In Gainesville?
After an initial examination to address any existing dental problems, and a consultation to discuss your goals, Dr. Dixon will determine if you are a good candidate for straightening. Using an iTero digital impression system, he creates a precise impression of your mouth – easily and comfortably.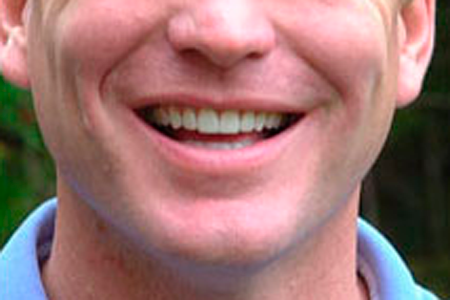 There are no gooey molds and no gagging involved! The three-dimensional impressions allow Dr. Dixon to gain a good understanding of your teeth and the shape of your mouth to design a customized orthodontic plan. Typically this leads to the use of Invisalign.
The Invisible Braces - Invisalign
Invisalign is a method that uses computerized impressions to fabricate a series of clear aligners. The aligners are comfortable, and most others won't know you are wearing them. About every two weeks you change to the next set of aligners as your teeth are gradually moved into proper position.
Why Should I Choose Invisalign?
You not only look great while you straighten – since Invisalign is removable, you can take them out to eat the food you love, and keep your teeth sparkling clean with good brushing and flossing. Dr. Dixon monitors your progress throughout treatment with return checks about every six weeks. Usual treatment time with Invisalign is approximately 18 months.
Six Month Smiles. Six Month Straight Teeth
Similar to conventional orthodontics, Six Months Smiles is a great solution for the adult patient who wants a straighter smile quickly – in many cases, by his or her next dental check-up.
Why Should I Choose Six Months Smiles?
Since Six Month Smiles focuses on the teeth that show when you smile, this is a great solution for a quick and convenient fix.
The brackets are clear
The wires are tooth-colored.
The braces are unobtrusive
There is a short healing period.
---
Dr. Dixon: A Gainesville Orthodontist You Can Trust

Aggregate Review Score:





5 Stars - wish there was a higher rating to choose.
- Joe J
This was the best experience I've ever had at a dentist office.
- K Major
I could not be happier with my dentist!
- Shasta Gundlach
---
Get Started Today!
Don't let a less than perfect smile hold you back. Talk with Dr. Dixon to find out how Invisalign or Six Month Smiles can have you smiling again, soon!
Not sure where to start? Take a look at patient testimonials to see what people are saying about their procedures. Or contact us today to learn more about how we can help you get the perfect smile you deserve.