Advanced Dentistry Technology In Gainesville
Dr. Brad Dixon is a dental specialist in Gainesville, Georgia who uses advanced dentistry techniques to provide his patients with the absolute best dental care available. At Dr. Dixon's office, the basic concepts of dental treatment remain at the core of patient care. However, the advanced dental technologies and techniques his team uses to deliver dental care truly set him apart as one of Gainesville's premier dentists.
Dr. Dixon and his team simply believe that patients deserve the best care available. They make it a reality through a tremendous investment in advanced equipment, training and skills. Here are a few examples of the level of technology in use every day at our practice:
DIAGNOdent – This amazing laser device allow us to painlessly find tiny dental imperfections (such as minute cavities on the chewing surfaces of back teeth), long before they could be discovered with conventional examination methods. This small, portable unit gives an audible signal and numeric readout to identify the location and size of the cavity.
Digital x-rays and radiography – This low-radiation option is faster and quite comfortable for you, and it provides instant, precise images for us. We view them together on the chairside computer monitor, so you fully understand the diagnosis.
Intra-oral camera – This little camera about the shape and size of a dental mirror gives us a panoramic view of all that's going on in your mouth. We take a video tour of your oral cavity. The ability to zoom in on problem areas makes this an ideal educational tool.
Isolite – This device allows your mouth to rest in an open position and pillows your tongue, making long procedures more relaxed. It also provides superior illumination to aid our dental team in working efficiently and effectively.
NTI-tss Night Guard – This small, comfortable night guard which has been cleared by the FDA is a non-narcotic method of preventing migraines. We also fit patients with a number of other snore guards, night guards and mouth guards.
PerioLase – The modern, laser-assisted approach to gum disease treatment. We use it in conjunction with a Florida Probe to visually (on a computer screen) chart the progress of your treatment.
Sterilization – Infection control is a vitally important part of your care, and it goes beyond masks and gloves at Brad Dixon, DMD. We clean instruments ultrasonically and rinse and sterilize them with steam before restoring them in sterile cassettes sealed in protective bags. Even our work surfaces are covered with a sanitary wrap to keep you safe and healthy.
CEREC or Chairside Economical Restoration of Esthetic Ceramics – CEREC is a next-generation, cutting-edge technology that provides dentists with the capability to produce and place porcelain-based restorations very quickly. With CEREC, Dr. Dixon can complete the dental crowns procedure in just one appointment which would have otherwise taken two weeks with the conventional method. As a result of benefits like less time consumption and increased convenience, the conventional porcelain-based dental restoration production and placement procedure is increasingly becoming outdated and unused.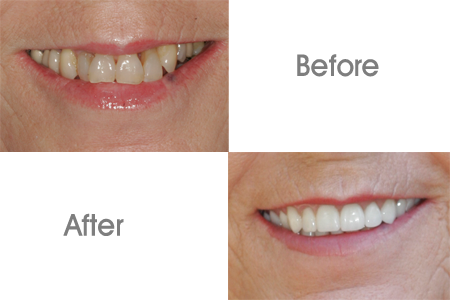 Contact Smiles By Dixon Today For A Consultation!
Our goal is to show patients that advanced dental technology and compassion are not mutually exclusive. You get both in our care. To learn more about our technology and services, contact Dr. Dixon today or schedule an appointment.
"Dr. Dixon and his staff are first class. I'm very confident that I'm getting the best dental care possible. I've been a patient since 1988 and have always been super impressed with Dr. Dixon's technical skills. He's performed several procedures on my teeth (crowns, etc.) and I've never has any issues. I also know that Dr. Dixon makes the extra effort to regularly attend continuing education seminars to stay current. He regularly updates his equipment, maintaining a state of the art practice. I'm a huge fan!"

~ J. Johnson